What does the future hold for your small family business?
Succession planning can mean the difference between success and failure for the viability of your business. There's no denying that running a business is stressful and difficult - but with the right advice and support you can ensure all of your bases are covered.
Imagine working to provide for your family for your entire life only to have it all go astray as you pass your business down. Succession planning ensures you're taken care of alongside everyone you care about including the business itself.
What do we mean by succession planning?
Succession planning is a strategy for passing on leadership roles, and often the ownership of a company, to an employee or group of employees. It involves ensuring the business is equipped with the right people to continue operation and transition smoothly after the owner or current manager moves on.
Succession planning for family businesses takes this one step further with everything becoming more personal in nature. From unresolved family conflict and indifference to selecting which member is the best fit, passing on a business often presents itself as one of the greatest hurdles for small family business owners. While planning may not eliminate all of these problems, asking yourself the following questions and thinking through these scenarios can minimise the damage to ensure your family transitions as smoothly as possible.
First steps to succession success
Before implementing a succession plan for your business, you should have considered and asked yourself the following questions:
What is my business worth? (both monetary and symbolic value to the family)

If I am to pass on my business, what does running this business require of the business owner?

Is there a right time for me to retire? What's my goal and time frame?

Who is my ideal successor? What are their key attributes and what do they bring to the business? Are they similar to me or do they have different strengths?
Ultimately, two options exist for every business owner. Either the succession of the business will be an event controlled and planned by the owner - retirement for example; or it will be an unplanned occurrence brought about by outside forces.
Succession planning helps the odds favour the former outcome so you'll have more control over the future of your small business.
How to select a business successor?
The process of selecting the right successor is make or break for your business and legacy.
We've pulled together some best practice steps to ensure all team members are on the same page when it comes to passing on the business:
Encourage a culture where deserving employees and family members are given jobs and responsibilities that broaden and develop their skills

Meet with key employees and family members to discuss the current owner's retirement and succession plans

Examine candidates' leadership qualities, as well as their tangible skills

Assign projects that enable potential successors to be observed interacting with their peers and colleagues

Create a leadership group of employees and family members, and make them aware of challenges, business plans and strategies across the organisation
Whether or not the business successor has been identified, be mindful of protocol surrounding family members who do and do not participate in the family business and treating all members and candidates equitably.
Avoiding power struggles between business owners and successors
Some inter-generational conflict can always be expected when it comes to passing on a business to a successor. Differences of opinion, agenda and approach can however be minimised through planning and communication.
The needs of the family and the business to achieve their respective goals may conflict from time to time – but if they are identified during planning sessions, these differences can be dealt with. This is an important step as unresolved issues or misunderstandings can cause severe problems, particularly if the business owner dies unexpectedly or is not able to be present to make decisions.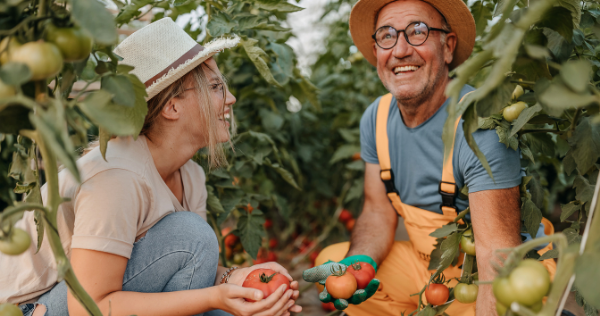 Do you have retirement goals?
Goal setting is essential to the handover process from small business owner to successor. These include retirement goals as well as the personal and professional goals of the successor to ensure all parties are looked after during the transition.
To ensure everyone's best interests are looked after during the succession transition, here's a comprehensive succession plan checklist to work through:
Family Business Succession Planning Checklist:
How will the increased responsibility and time commitment of running the business impact the successor and their family life?

Do any of the business owners expectations for the successor clash with their personal or career goals?

Are you 100% set on your retirement goals? Is your retirement goal time-bound and cemented to a particular date?

Are you prepared to let go of the business? Or will you continue to be involved in some capacity?

Are you prepared in the case of the business transition to the successor taking longer than expected

Have you got a plan or timetable in place for the successor to gain confidence while the owner moves into a more advisory role?

Is the transition plan/timetable being reviewed regularly? The plan may need to be re-evaluated based on whether goals are being achieved on time or if more time is needed?
For family businesses, having a proper succession plan in place is about the certainty of having a safety net and planning ahead today for the future of you and your family.
Owning a family business and deciding who and when to transition is never easy, but with the right planning structures and help in the form of a trusted advisor and accountant you can get the support you need.